Skip to Content
Prevention Dental Care for Children
Your children's teeth need the same consideration as adults to prevent cavities.
Regular brushing and flossing…
However, some children present with plaque and tartar despite daily brushing. This can lead to problems with their teeth and gums.
We recommend regular dental cleanings and prevention treatments to prevent the problems associated with plaque and tartar.
With preventive care, we fight off cavities before they even occur.
Preventive care also allows us to catch problems early on, to minimize the impact they will have on a child's mouth and teeth
Let our friendly and talented staff tend to your child's dental needs and preventive services!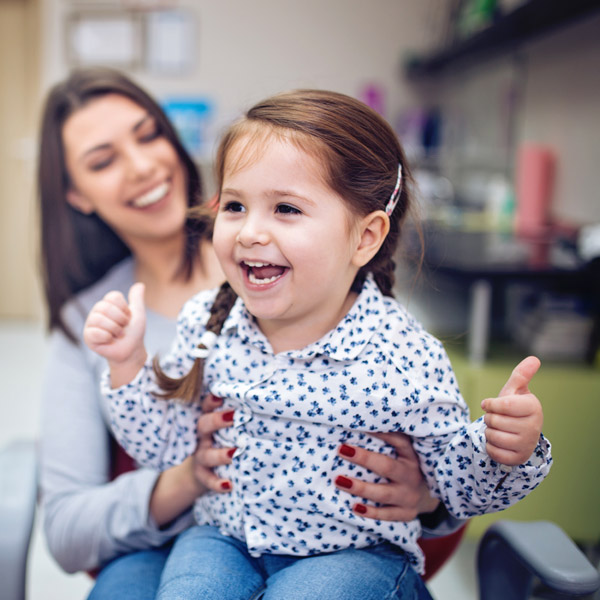 Why is Preventive Dental Care Important?
Appletree Dental for Kids understands the hassles of keeping your child's teeth healthy, which is why we offer various preventive services to protect them.
Keeps Teeth Bright and Beautiful – Dental cleanings twice a year are a necessary part of keeping your child's mouth in top condition. We use specialized tools to remove plaque and tartar that sticks to their teeth and could lead to cavities.
Strengthens Teeth – We apply fluoride to bolster their teeth's enamel and increase their strength, making it easier for your child to combat acid and bacteria.
Seals Teeth from Exposure to Bacteria – Dental treatments like sealants help children maintain a healthy mouth by blocking bacteria from building up in their teeth's fissures and the biting surface. This prevents decay from occurring and keeps their smiles preserved and pain-free.
We Are Ready to Protect Your Child's Smile
The best way for children to deal with dental problems is to avoid them before they have a chance to start. Let the dental team at Appletree Dental for Kids protect their oral health with prevention dental care.
Have One of Our Pediatric Dentists Take Care of Your Child Today. No Referral Necessary.